CRAZY XRAYS AND MEDICAL PICTURES PART 2
1.

Dante Autullo, a 32-year-old Chicago man, accidentally shot a 3.5 inch nail in his brain and didn't notice for more than 24 hours.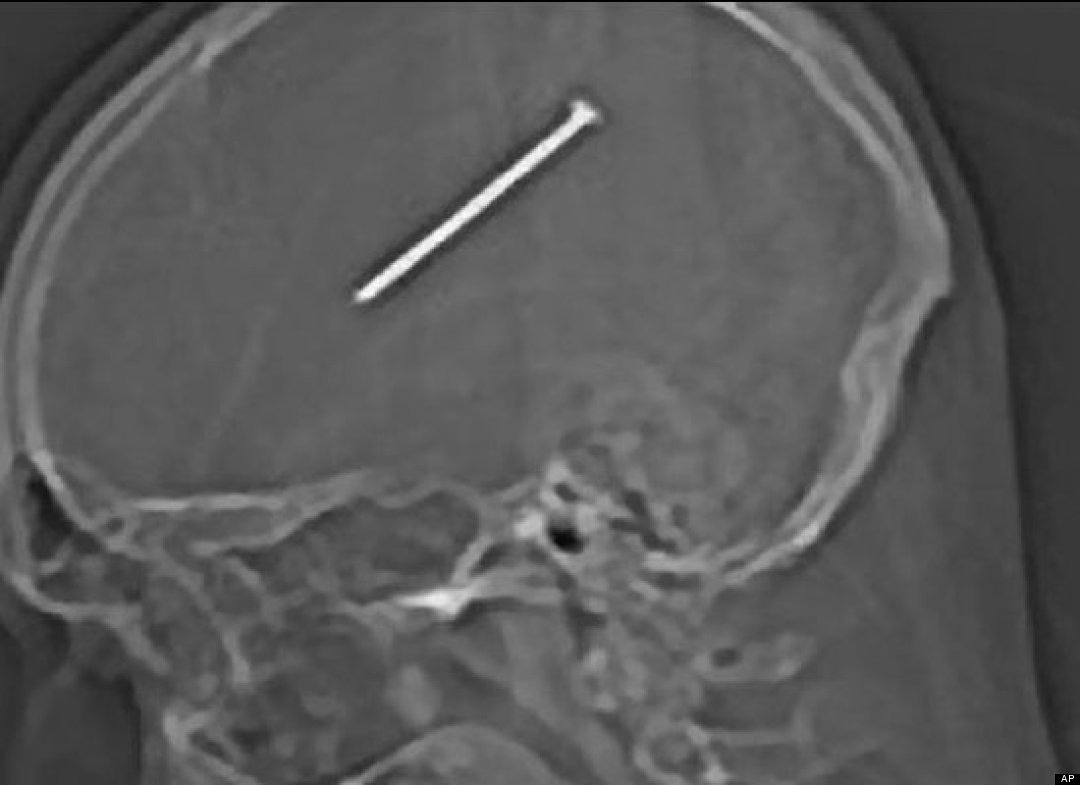 2.

This tomography scan shows the skull of 24-year-old construction worker Eduardo Leite pierced by a metal bar in Rio de Janeiro, Brazil. Doctors say Leite survived after a 6-foot metal bar fell from above him and pierced his head.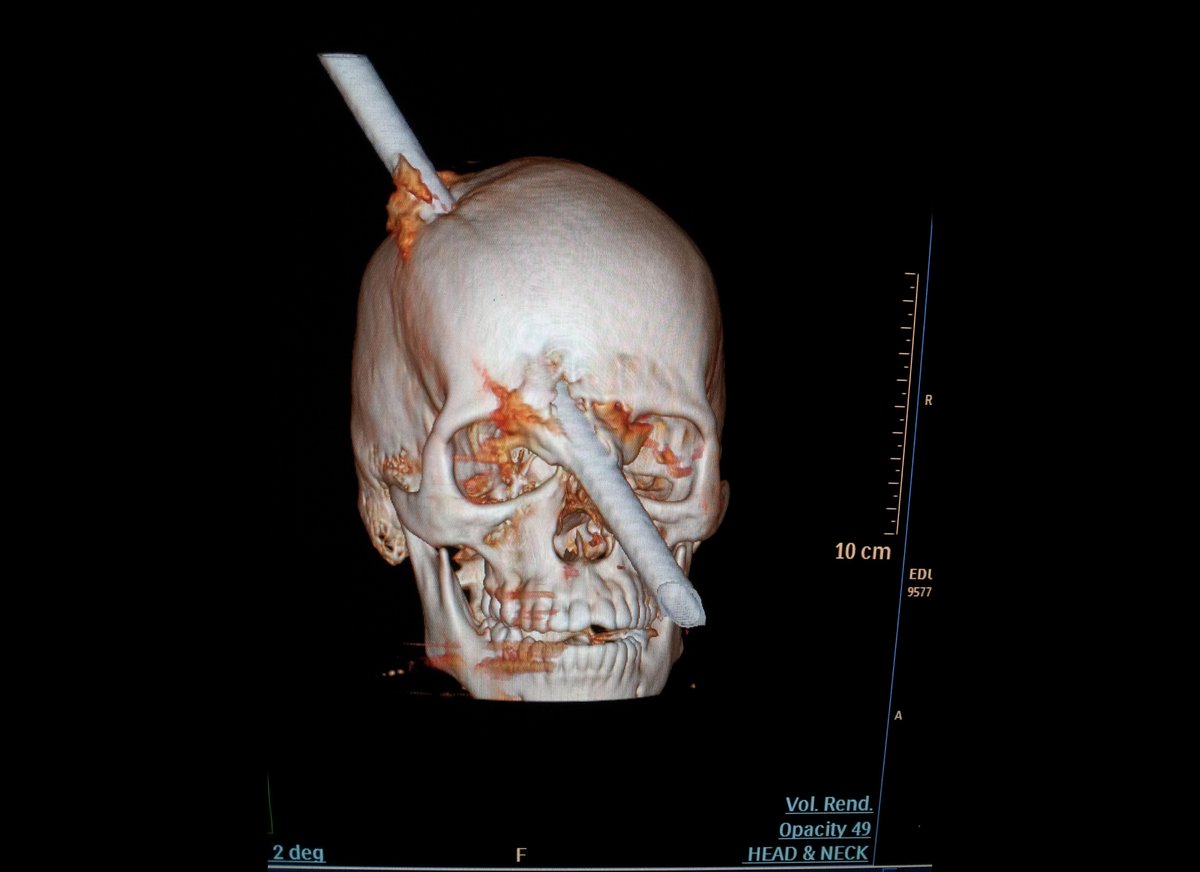 3.

A 30-year-old Atlanta woman with a history of bulimia swallowed a knife while demonstrating that she no longer had a gag reflex for friends, according to the New England Journal of Medicine.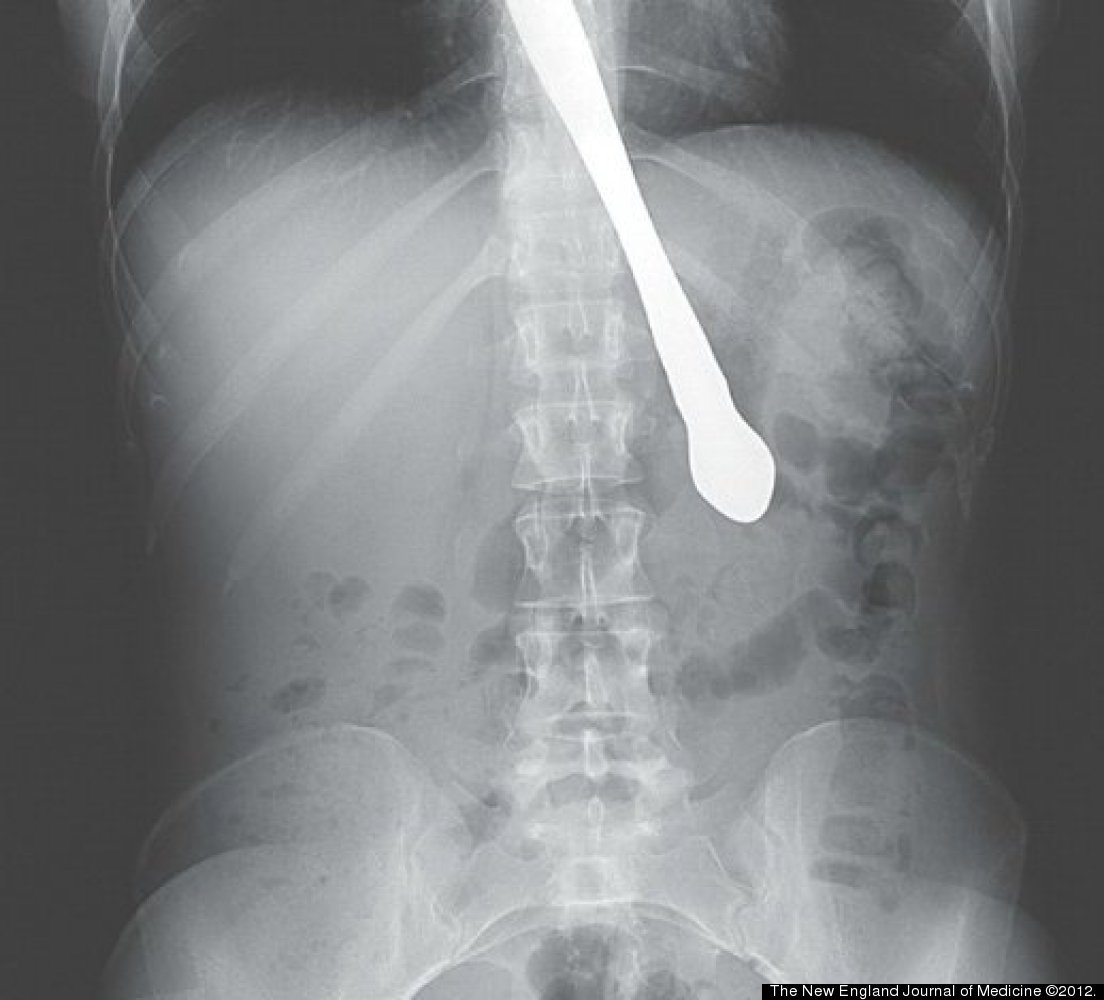 4. A man named Lee Gardner swallowed a plastic fork.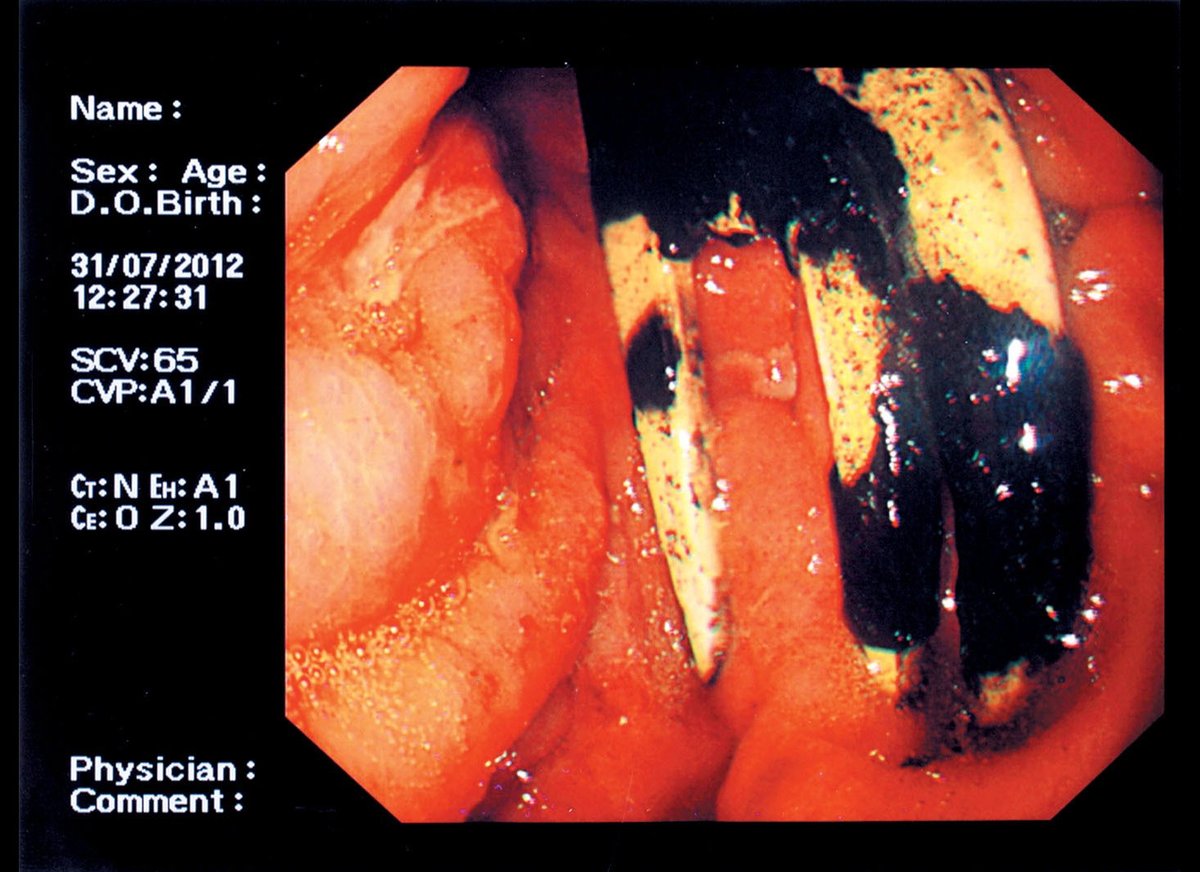 The fork after removal from his stomach.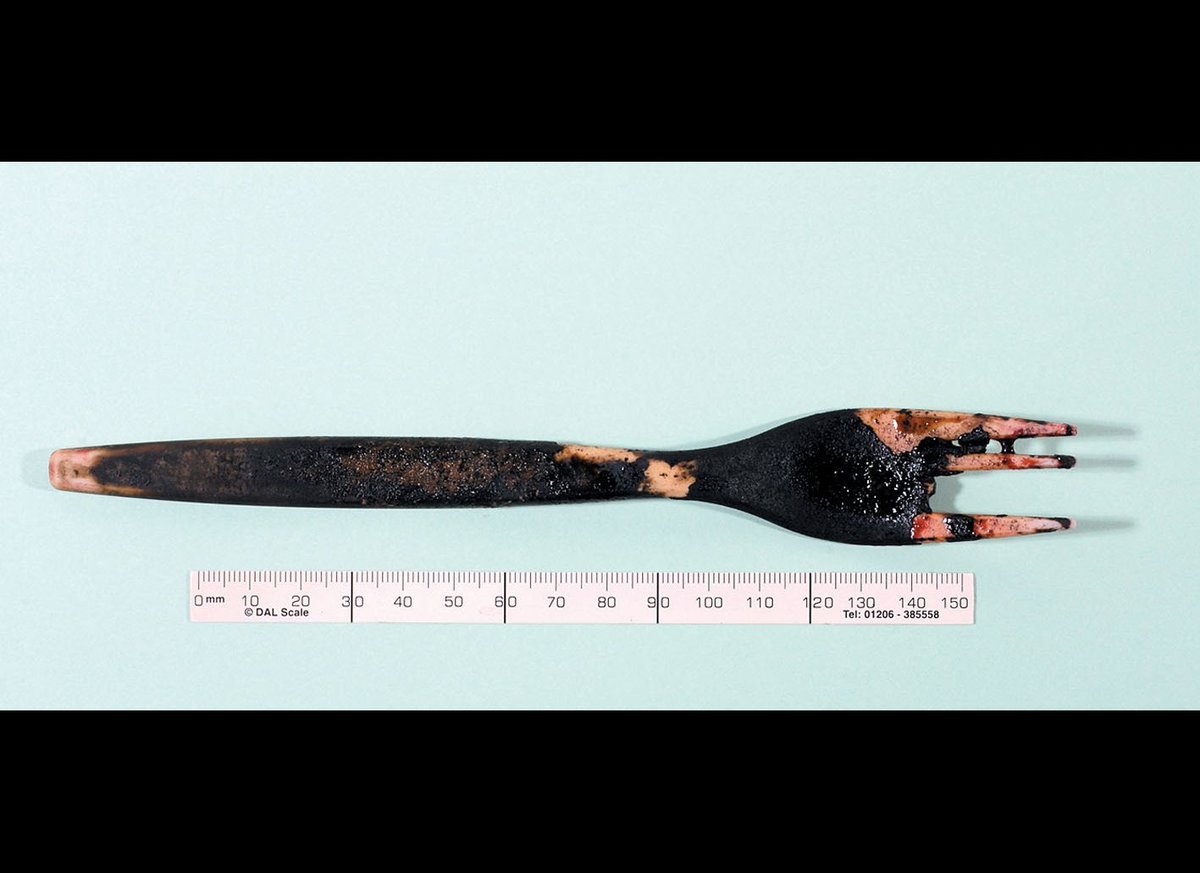 5.The leg of a chair stuck through the eye socket to the neck of a man in Australia at a club. He mostly recovered after spending a month in the intensive care unit.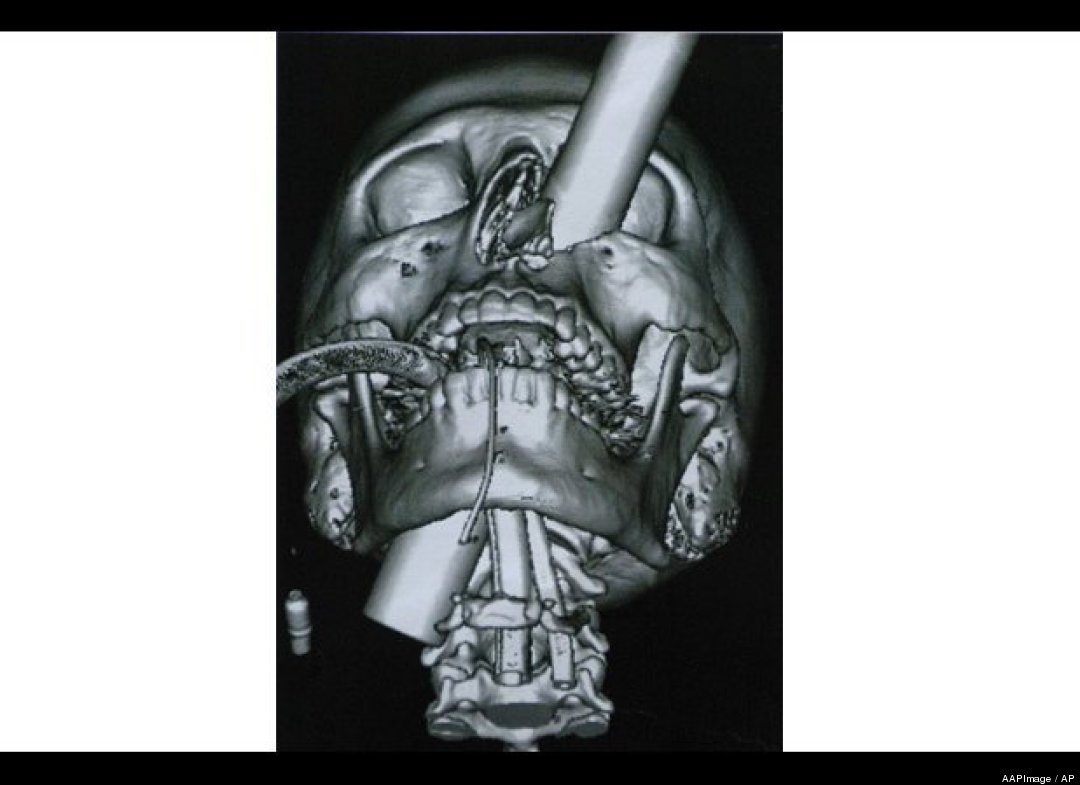 6. Cellphones found in the bowel of a prisoner during an x-ray taken after prison guards suspected some prisoners had illegal properties on them.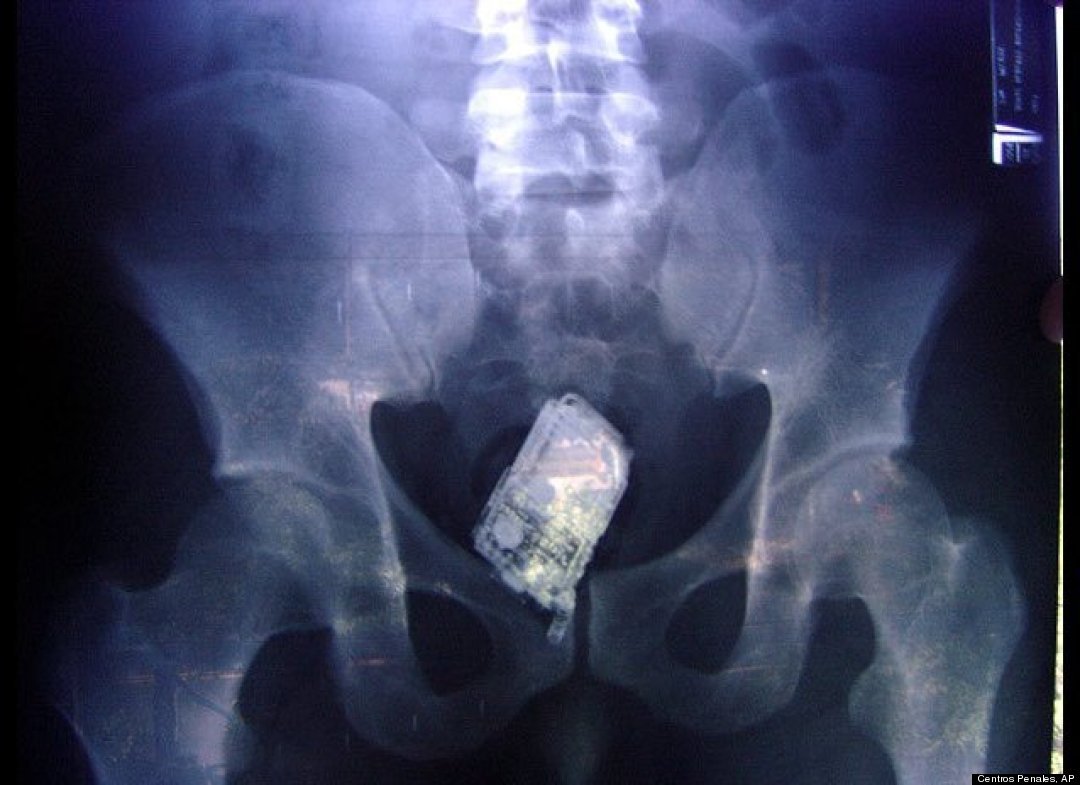 SOURCE: HUFFINGTON POST